Aliva - non combustible rainscreen solutions

Our mission is to allow the designer to realize his vision of a building envelope, with no limitations on his choice of material, technology or aesthetics for

rainscreen systems

or

ventilated facades

, adopting a highly tailored approach that includes both "prêt-à-porter" solutions which can be applied to the project easily and quickly, and fully "tailored" solutions, to create a unique, exclusive and highly fashionable "look".
Aliva has a multitude of facade materials to choose from. Below we highlight the Alucovering and the Porcelain products.
All Aliva products are non-combustible
Pricing will include sub-framing and shipping to your job site.
Alucovering®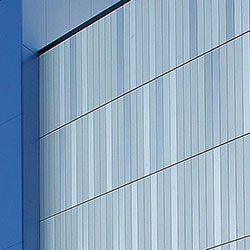 Alucovering® is an extruded Aluminum panel that comes in a variety of colors and shapes.
Six standard shapes or design your own
Anodized, painted, and wood finishes
Mix and match between colors and shapes with no minimums
Alucovering® is fireproof.

Porcelain Tiles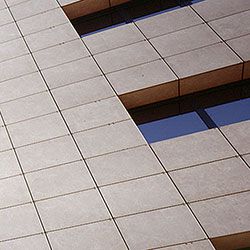 ​​Alucovering® Panel Options
Available in six standard panel options, Alucovering panels offer a wide variety of design options. With no minimum on colors or shapes you can mix and match to create your own unique design. All of the panel options are comprised of extruded aluminum and they are non-combustible. Available with or without framing, these panels are a nice mid-priced option.

Exceptional Italian Engineering at affordable prices. These fully engineered systems are delivered to the US jobsite for a fraction of what you think.